Residential and Commercial Security Services
London and Southwestern Ontario
Nitehawk Security provides start to finish security solutions to residents and businesses throughout Southwestern Ontario.
Our team of professionally trained, expert technicians will work with you to determine the type of security you need, the sales and installation process, as well as the level of monitoring and technical support that is included in your plan or package.
Below you'll find a brief overview of the various types of security solutions we provide.
Should you want a quote, either for your home or business, simply fill out the appropriate quote form and a member of the Nitehawk team will be in touch with you shortly.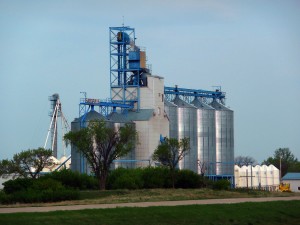 Agricultural/Environmental Alarms
Fully supervised alarm systems for Bio-secure buildings such as livestock, greenhouse, etc.
Redundant/secure communications facilities-IP Communications-cellular control channel-digital.
temperature
humidity
water pressure
A/C failure/brownout with delayed reaction to stop nuisance power flicker calls
intrusion into Bio-secure areas
fire detection
gas detection
environmental hazards (chemical, radiation, etc.)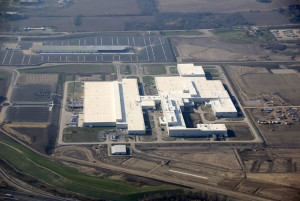 Commercial Alarms
Fully supervised alarm systems for commercial & manufacturing facilities such as abattoirs, grocery stores, pharmaceutical labs/manufacturers, florists, heavy industry, etc.
Redundant/secure communications facilities-IP Communications, Cellular, Control channel-digital.
intrusion – indoor/outdoor detection systems
sprinkler supervisory
fire alarm
gas detection systems
freezer/cooler temperature
humidity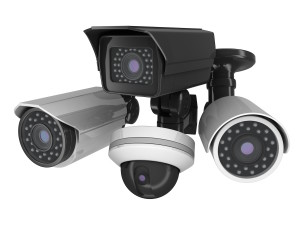 Video Surveillance
Local and remote access video systems for all applications from one to unlimited cameras.
employee honesty
livestock facilities
guard stations
shoplifting
identification and annunciation
systems process supervision – bio-secure areas, hazardous locations, manufacturing process areas, etc.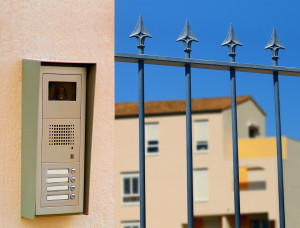 Apartment Entry Systems/Intercoms
Intercom and/or video entry systems to control the entry into secured facilities from one to unlimited areas.
Two way communication allows apartment dwellers to identify the person at the door prior to releasing the locking mechanism, allowing them entry into the facility.  One way video lends itself to verifying who is there prior to talking to them.