Alarms connected to a monitoring system provide a higher level of security because you are alerted once something triggers your alarm. This leads to a quicker response to that trigger, making it an important reason why you should monitor your home. While there are home alarm systems that can be monitored by homeowners themselves, many people opt to have their alarms monitored by a trusted security company. While you have to pay monthly or annual fees, entrusting your alarm system to a security company assures you that they will be monitoring your home 24/7.

However, keep in mind that different security companies use either in-house or third-party alarm monitoring. While neither is better than the other, know that the quality of services that security companies provide may vary depending on the kind of monitoring that they use. This article will show you the pros and cons of in-house and third-party alarm monitoring so you can choose depending on your preference.
In-house Alarm Monitoring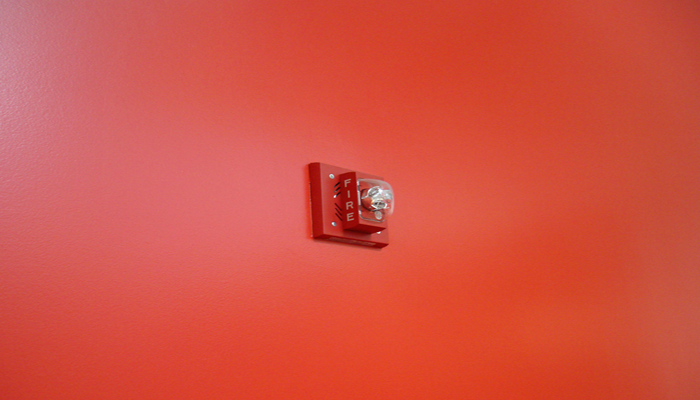 Some alarm security companies, usually the large ones, do the monitoring themselves through their in-house central stations. In order to deal with thousands of customers all over the country, these security companies usually have more than one alarm monitoring centers based in different locations. However, they sometimes hand accounts to third-party monitoring stations, although the in-house teams still handle majority of the contracts.
Advantages
The security company has greater control over the service quality
Because it is the security company themselves that primarily handles the customers' alarm systems, one main advantage is that the company has greater control over the service quality. According to HomeTips, in-house monitoring services cost more, but rest assured that these are verified by the Underwriters Laboratories or more popularly known as UL. UL is a global, independent, and non-profit organization that tests products and services in order to uphold high standards. In-house monitoring stations are also required to contact the authorities within 45 seconds and to have a back-up system that will last 10 to 15 days should a power outage occur.
In-house monitoring shows the security company's commitment to its customers
In-house monitoring stations are hailed for signifying the security company's commitment to invest for top service quality. Maintaining in-house monitoring stations can demand a huge percent of a security company's precious manpower and resources. Not only does the security company have to keep up with the volume of alarms, but it needs to consistently do so with utmost quality.
The security company can provide assistance with equipment as well
As for the equipment sold by companies with in-house teams, most of these are engineered and made by other companies. However, it should be noted that some do their own research and development so these security companies can help customers not only with the monitoring service, but with the equipment, too.
Disadvantages
The security company could be spreading itself thin
However, the costs required to operate in-house central stations can put a strain on the security company that also has other business objectives to meet. Because of this, some people think that such security companies spread themselves too thin amid the escalating volume of alarms on a daily basis. In this light, some people go for third-party companies that specialize in alarm monitoring.
Third-party Alarm Monitoring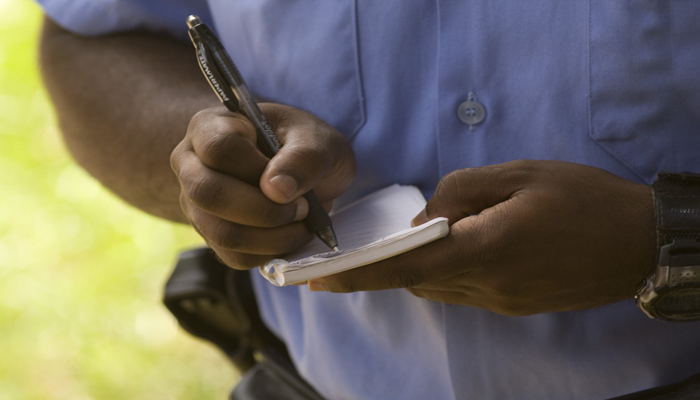 Rather than attempting to recreate alarm monitoring expertise, most security companies employ the services of third-party companies that specialize in that field. These third-party companies are central stations located all over the country. Equipped with a myriad of updated monitoring tools and staffed with monitoring specialists, these central stations are established to cater to different security companies.
Advantages
Third parties are focused on alarm monitoring
Some people believe that third parties often focus only on alarm monitoring, unlike security companies that dabble in other business activities as well. Because of this, it is perceived that the services offered by these third parties are more reliable.
After all, it is no piece of cake to handle a deluge of alarms 24 hours a day, 365 days a year. Aside from the manpower needed, the alarm monitoring equipment should be properly maintained and updated for utmost efficiency.
The majority of third party national monitoring centers are UL certified
National or even larger regional third party alarm monitoring centers are more likely to be UL certified than a small independents. Reason being is cost and difficulty in meeting the minimum specs for approval such as redundant backup systems, minimum manpower requirements and even hardening of the building itself.
Since national third party monitoring centers are more focused on the only thing they do, they invest in getting UL certified. Not only do many meet the important UL spec, but often they acquire other industry seals and approvals such as CSAA Diamond certification to further set them apart from other competition.
Most third party monitoring centers are not going to be local to you. This is good!
Distance from a central monitoring center to you is a good thing! For starters in the unlikely but possible event that a rogue operator at a central station were to be a thief or feed information to would be thieves for compensation as far as pass codes for alarms, you are much less likely to be a target if you're a 100 miles or more away when there are closer targets to the monitoring center.
Another key reason distance is good is because in the event of a natural disaster when security may be of a heightened concern, it's best that the central not be within the disaster area and subject to either an abundance of local alarm conditions or even temporarily going offline due to the disaster itself.
Third parties help security companies be more efficient
Security companies usually resort to outsourcing alarm monitoring when third parties can do it better and more cost-efficient than them. This brings a host of benefits for all the parties here. First, contracts from security companies help third parties stay afloat in the business. Second, security companies can now focus on sales and marketing. Third, this cost-efficient transaction between third parties and security companies can translate to more affordable services for homes and businesses.
Disadvantages
The security company has less control over the service quality
Because the security company gives the contracts to third parties, the quality of alarm monitoring service heavily depends on the third parties. Moreover, the fact that the security company has less control over this may aggravate the situation in cases of customers who encounter less than excellent services.
Some perceive such security companies as mere retailers
This outsourcing of alarm monitoring services plus the selling of equipment mainly manufactured by other companies leads some people to think of these security companies as mere retailers. This characteristic inherently limits the security company's capability to alter their products and services for the benefit of the customers.
You may feel uncomfortable with someone else handling your contract
While handing contracts to third parties is a common practice in the business, customers may feel some level of discomfort as they do not have control over this. Aside from the information on your alarm system, security companies are sharing with third parties the responsibility of looking out for your home and business.
Choosing the right alarm monitoring service
Neither is necessarily better than the other — it all boils down to your needs and preferences. However, whether you choose in-house or third-party alarm monitoring, it is important that you do your research first. Shop around and look for reputable and certified security companies. Ask prospect security companies about things that you need to know. What is the average time for them to dispatch emergency responders? How do they deal with false alarms? Do they have a verification system before they dispatch?
Aside from asking such questions, know what services are covered by their packages. For instance, you might want to clarify if a certain deal includes remote programming and home automation signals. Most importantly, read the fine print before you sign anything.
At the end of the day, you will be presented with various pros and cons, but it will be ultimately up to you to weigh your options to best suit your security needs.